Yangchen Dolma the daughter of Tenpa Tsering

This post has read 812 times.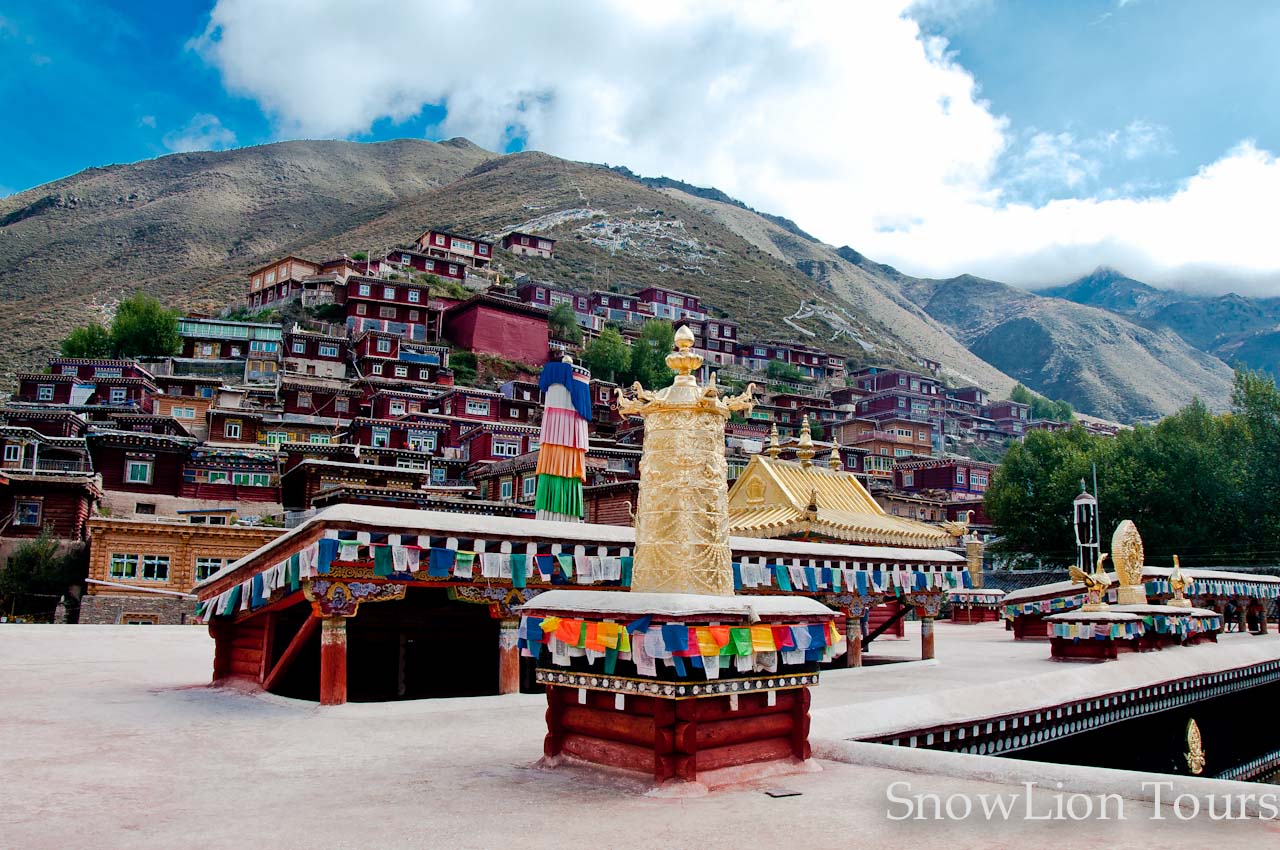 Yangchen Dolma (dbyangs can sgrol ma) was the daughter of Tenpa Tsering (bstan pa tshe ring, 1678-1738), the twelfth king of Dege Kingdom. She had two brothers who served as abbots and rulers of the kingdom, Puntsok Tenpa (pun tshogs bstan pa, d. 1751) and Lodro Gyatso (blo gros rgya mtsho, 1722-1774).
She ordained and joined the religious community at the royal monastery, Lhundrubteng (lhun grub steng), also known as Dege Gonchen (sde dge dgon chen). It was customary for abbots of Ngor Ewam Choden (ngor e waM chos ldan), a major Sakya monastery in central Tibet, to spend several years in Dege and serve as court chaplain. Among the Ngor abbots from whom Yangchen Dolma received teachings were Pelden Chokyong (dpal ldan chos skyong, 1702-1760), the thirty-fourth abbot of Ngor; Jampa Namkha Samdrub(byams pa nam mkha' bsam grub, 1696-1754), the thirty-third abbot of Ngor; andSharchen Mingyur Gyeltsen (shar chen mi 'gyur rgyal mtshan, b.1717), the  thirty-seventh abbot of Ngor.
She also received teachings from Dege-based lamas, including Situ Paṇchen Chokyi Jungne (si tu 08 chos kyi 'byung gnas, 1699/1700-1774); Tsultrim Rinchen(tshul khrims rin chen, 1697-1774), the main editor of the Dege Tengyur (sde dge bstan 'gyur); the Second Dzogchen Drubwang, Gyurme Tekchok Tendzin (rdzogs chen 02 'gyur med theg mchog bstan 'dzin, 1699-1758); and Drime Zhingkyong Gonpo (dri med zhing skyong mgon po, b.1724).
She is said to have practiced medicine.
When her brother Lodro Gyatso passed away in 1774, his son Sawang Zangpo (sa dbang bang po, 1768-1790) was too young to take the throne of Dege, and Yangchen Dolma was appointed in his place. As was by then customary for the rulers of Dege, she was elevated to the abbot throne of Lhundrubteng.
During her reign she sponsored the founding of a monastery named Tubten Norbu Ling (thub bstan nor bu gling), as well as construction projects at other monastic institutions in Dege, including Drato (sbra mtho), Dzongsar (rdzong gsar), and Khordo ('khor mdo).
She passed away in 1786, at which point Sawang Zangpo took the throne.
Source: The Treasury of lives