Lodoe Phuntsok's Introduction

This post has read 1020 times.
Lodoe Phuntsok's  Introduction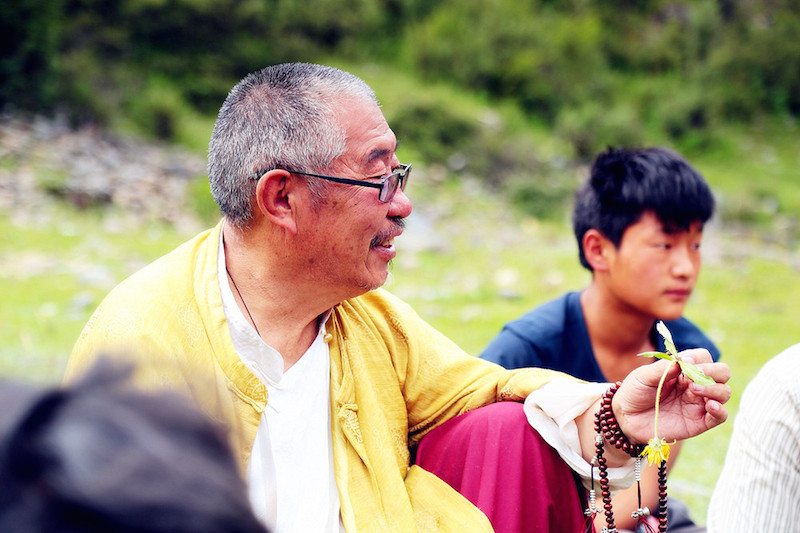 Luore Phuntsok: professional Tibetan physician, local scholar, successor of traditional Tibetan handicrafts, vice president of Tibetan Medical Society in Dege County, associate research fellow of the Research Institute of Tibetan Medicine in Ganzi Prefecture, and president of Dzongsar Tibetan Medicine Hospital. He is also the former chairperson of Dzongsar Monastery Management Committee, and he had led local villagers to carry out the reconstruction of Dzongsar monastery for 32 years so as to attain the goal of the personnel training development in buddhist studies. And since then, this brought far-reaching influences on the development of Tibetan Buddhism.
Doctor Luore Phuntsok was born in 1947, in Jijiu Village of Maisu, Dege County. He began his studies on Tibetan medicine, traditional handicrafts, and traditional social science at a young age. As a professional Tibetan physician practicing medicine for forty years, he has established Dzongsar Tibetan Medicine Hospital in Dege County, and he insists on providing free clinic services to the poor. As a local scholar, he has dedicated his whole efforts to accomplished approximately thirty different works on Tibetan medicine, literature, and Buddhist studies. As an excellent successor of traditional Tibetan handicrafts, he is proficient in woodworking, sculpture, brass casting, and clay sculpture. For more than thirty years, he has built the Maisu Handicrafts Training Center to become "a homeland of traditional Tibetan handicrafts."
The deeds of Luore Phuntsok are well-known in the local places, and his contributions are highly evaluated by the local government and the society. He has received for several times the award of outstanding rural doctor of the Nation as well as the provincial and state award of pioneer of health works and so on, and he was interviewed and reported by Ganzi Daily News, Min Jian Magazine, and other mass media. He is getting older now, and he still continues his writing and hard working. He is the one devoting all his time and energy to the preservation of traditional Tibetan medicine and Tibetan traditional culture, and he guides younger generations to carry on the work for generations.